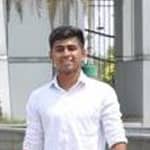 One thing I liked the most is the environment of Global. I learned a lot of things which will help me in my personal as well as professional life. The unique capability of Global lies in its ability to strike a balance between developing the individual personality and the intellect. I strongly believe that that Global provided us the right academic environment and rigor that enable us to hone our technical skills and develop our core competencies. Global has a galaxy of intellectuals shaping and moulding young students. Very friendly, comfortable and a vibrant campus every student craves for.
Ayush Yadav
-6th Semester,BBA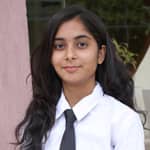 After joining, I am well aware about industrial needs and practicing employability quotient in me under the guidance of faculty members. Global has not only helped me in developing the perfect instinct but also has helped in making myself more presentable. Global Institute is an institute with a difference, epitomizing Academic Excellence & Holistic Development. The Joy, mirth and happiness that we shared inside and outside the campus will always be cherished.
I am grateful to Global-both the faculty and the Training & Placement Department. They've made efforts to ensure a maximum number of placed students. The college started grooming us for placement in the first few months including courses such as Professional Excellence Program and Professional Skills Enhancement.
Karma Lakhee
–8th Semester, B.Tech
(Civil Engineering)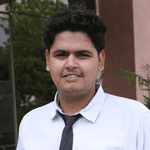 Global Institute has always believed in helping and guiding its students and it was no different during the placement season. Regular classes held at our college to help us with our aptitude and technical skills were of great help. Global showed me the right way to learn and understand the basic but rare trait. This skill helped create new pedagogy to sharpen my academics.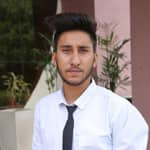 The Innovation teaching methodology, leadership development program and ever supportive management make a Globalite placed into a different league altogether when compared to others. The excellent curriculum and environment conducive to committed teaching –learning at Global Institute of Technology & Management strengthened my roots of knowledge at the conceptual level.
Mukul Chowdhary
–4th Semester, MBA